~HD Digitech HDX 1000 Networked Media Tank NEW - HDX1000~
AmperorDirect NMT Solution
The HDX 1000, the revolutional Networked Media Player, is the ultimate solution to stream and playback the digital media contents,
such as your movies, musics, pictures and documents stored in the computer onto your big screen TV.
High Definition Playback
The HDX 1000's gold plated HDMI v1.3a connector enables the display of 1080p contents. The long compatibility list includes playing .mkv and .mov formated media files and H.264 video codec.
Dedicated Processing Power
The built-in Sigma SMP8635 processor is the most powerful dedicated multimedia engine on the market. It helps the HDX 1000 to deliver a smooth high definition content viewing experience.
User Friendly Interface
The built-in Networked Media Tank (NMT) software developed by Syabas offers a intuitional operation interface. Users can use the remote control unit to activate all the file searching and playback finctions on the TV screen.
Web Services Portal
The NMT software also provides a browsing protal for users to browse many popular video and picture sharing websites such as Youtube and Flickr without turning on the PC. The software also comes with a Bittorrent downloader. You can now use the HDX 1000 to do Bittorrent downloading and leave your computer to rest at night.
Plenty of the Input / Output Options
On the back of the HDX 1000, users can see various input / output options. No matter whether you have a digital or an analog TV, the HDX 1000 has a way to output signal to your TV. Besides, the HDX 1000 is equiped with a card reader on the front panel for easy accessing purpose. Users can plug-in the SD memory card from the digital camera and display the pictures on the big screen TV.
Setup Diagram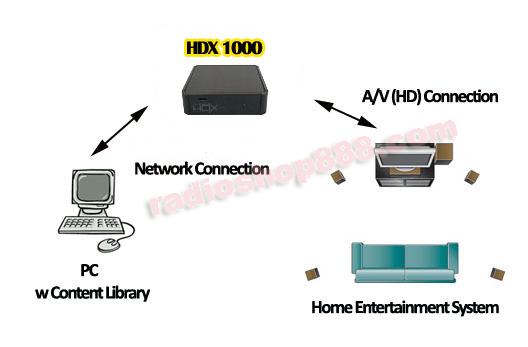 HDX 1000 a revolutionary network media streamer that supports
the most demanding video codec available today.
Now powered by HDMI 1.3a which supports pass through of high definition digital audio such as DTS HD-HR,
DTS HD-MA, Dolby Digital Plus and Dolby TrueHD.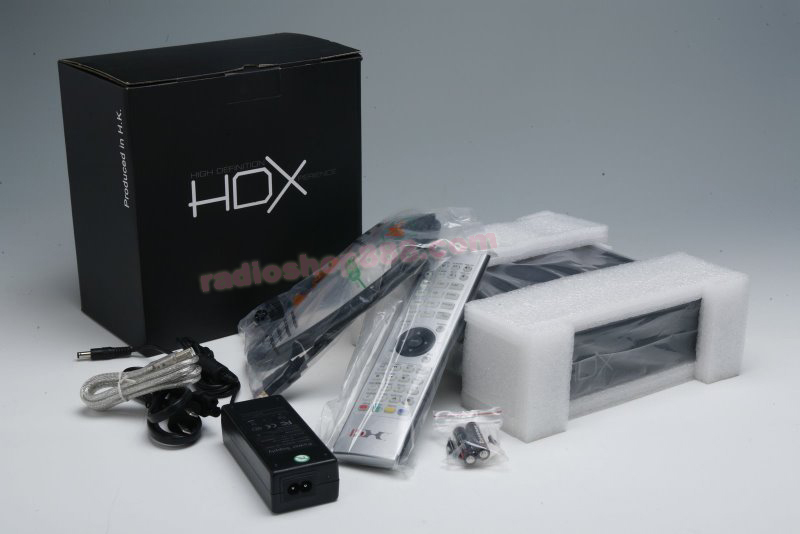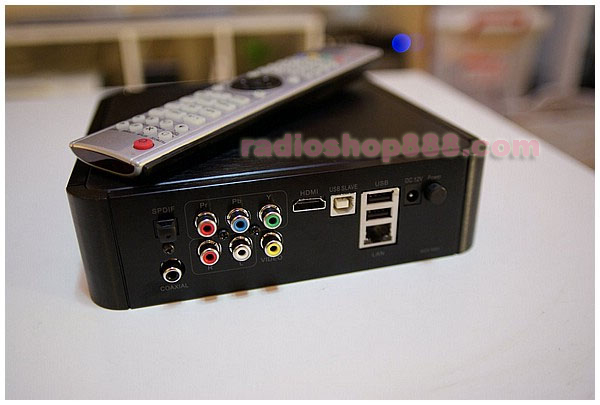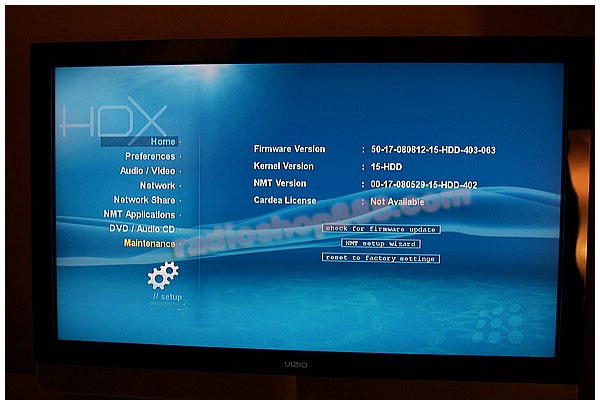 HDX1000 is a high definition networked media player which gives instant access to your high definition video, digital music, digital photos, and other media files no matter where they are stored...
Home Network - Desktop, Laptop, Server, NAS
USB Devices - Cameras, DVD Drive, Flash Drives, External Hard Drive
Internal SATA Hard Drive - Copy media to your ioBox via USB, FTP, SMB, or off the Internet
Internet - Stream from many popular media sites.
 
Main software features:
HDX1000 runs the latest Networked Media Tank software from Syabas which provides the following:
High Bitrate High Definition video playback including (but not limited to) 1080p MPEG2, H.264 and VC-1 codecs and AVI, MOV, TS, Matroska, WMV, MP4 and DVD (VOB, IFO and ISO) containers. Subtitle formats supported include SRT, SMI, SUB and SSA
High Quality multi-channel audio playback including (but not limited to) AC3, MPEG, AAC, WAV, WMA, FLAC and OGG
High Resolution photo viewing, including JPEG, BMP, PNG and GIF
Flexible network connectivity including support for UPnP SSDP, UPnP AV, Windows Media Connect, Windows Media Player NSS, SMB, NFS and FTP
Amazing internet connectivity including support for Youtube, video Podcasts, Live365 Radio, Shoutcast, Flickr, Picasaweb, SayaTV, Vuze and many many more
BitTorrent peer-to-peer downloading and NAS functions mean that you can free up your PC's resources, or simply turn it off
Multiple Languages. NMT currently supports: Bulgarian, Chinese (traditional/simplifed), Czech, Dutch, English, French, German, Greek, Hungarian, Italian, Japanese, Norwegian, Polish, Portuguese, Russian, Slovenian, Spanish and Swedish
 

Main Hardware Features
-Fanless oversized CPU heat-sink and aluminum alloy casing to maximise heat dissipation, increasing HDD life span, and providing class-leading playback stability.
-Power switch saves power when the player is not in use and provides a quick hardware reset.
-Both optical and coax S/PDIF digital audio outputs for greater home theater compatibility.
-USB 2.0 slave port provides high speed transfer data between the ioBox-100HD and your PC.
-HDMI 1.3a output for HD audio pass-through for DTS HD-HR, DTS HD-MA, Dolby Digital Plus, and Dolby TrueHD.
-Supports both 2.5" and 3.5" SATA internal hard drives.
 
-Analogue HD and SD video outputs for use with a wider range of displays.
-Firmware upgradeable to new versions of the NMT standard to support future codecs, media containers, Internet features, and more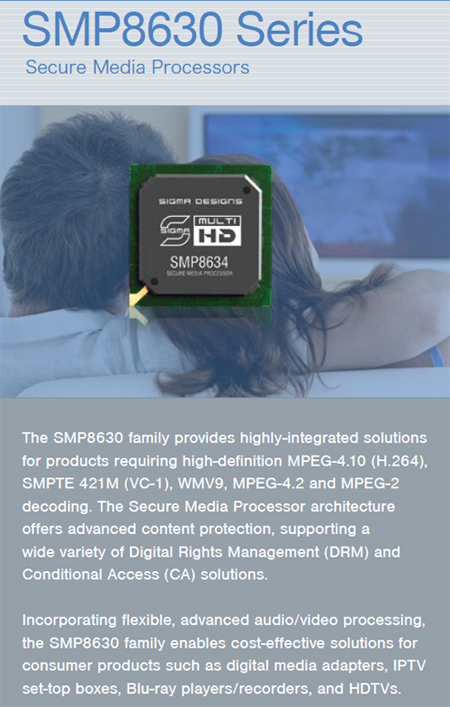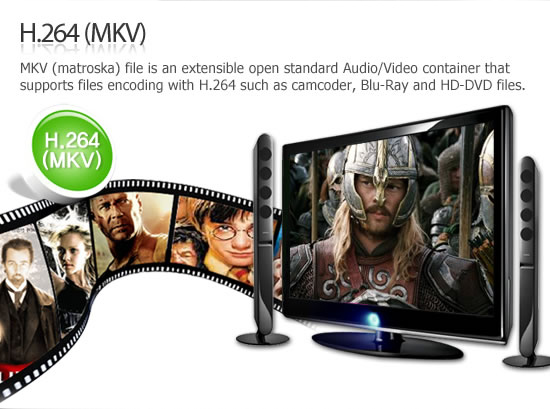 Technical Specifications

Chipset: Sigma Designs SMP8635
Memory: 256MB DDR SDRAM / 32MB Flash
Cooling: Fanless oversized CPU heat-sink and aluminum alloy casing

Video Outputs
 

HDMI v1.3a (up to 1080p)
Component Video (up to 1080p)
Composite Video (standard definition only)


Audio Outputs
 

Stereo Analog Audio
S/PDIF Optical Digital Audio
S/PDIF Coaxial Digital Audio


Other Connections
 

1x USB 2.0 slave (for connection to a PC/NAS)
2x USB 2.0 host (for storage devices/cameras)
Ethernet 10/100 (Auto-sensing)
Power (12V DC including on/off switch)


Hard Disk Drive Bay: 1x SATA for connection of either 2.5" or 3.5" SATA HDD

 



Package Contents
 

HDX 1000 Media Player (HDD not included)
100~240V Power Adapter and Power Cord
HDMI Cable
Remote Control (2x "AAA" batteries included)
USB Slave Cable
Printed User Manual

Connectivity

Bonjour

UPnP SSDP

UPnP AV

Windows Media Connect

Windows Media Player NSS

SMB

NFS

HTTP servers: myiHome, WizD, SwissCenter, MSP Portal, Llink, GB-PVR

BitTorrent P2P

NAS Access: SMB, NFS, FTP




Supported Video Containers

MPEG1/2/4 Elementary (M1V, M2V, M4V)

MPEG1/2 PS (M2P, MPG)

MPEG2 Transport Stream (TS, TP, TRP, M2T, M2TS, MTS)

DVD VOB, IFO, ISO

AVI (XviD, DivX), ASF, WMV

Matroska (MKV)

MOV (H.264), MP4, RMP4

Specifications

 

CASE

* Solid Aluminum Alloy Case
* SDHC, MS and MMC Card Reader
* Compatible with 3.5" and 2.5" SATA HDD
* Hardware Power ON/OFF Switch
* Supports Vertical or horizontal placement

CPU

* Sigma Designs SMP8635 Rev. C

Memory

* DDR DRAM : 64-bit 512Mb
* External NOR Flash : 16-bit 256Mbit

Audio/Video outputs (gold-plated connectors)

* HDMI v1.3a (up to 1080p)
* Component Video (up to 1080p)
* Composite Video
* Stereo Analog Audio
* S/PDIF Coaxial Digital Audio
* Optical Digital Audio

 

 

Connectivity

Bonjour

UPnP SSDP

UPnP AV

Windows Media Connect

Windows Media Player NSS

SMB

NFS

HTTP servers: myiHome, WizD, SwissCenter, MSP Portal, Llink, GB-PVR

BitTorrent P2P

NAS Access: SMB, NFS, FTP

Supported Video Containers

MPEG1/2/4 Elementary (M1V, M2V, M4V)

MPEG1/2 PS (M2P, MPG)

MPEG2 Transport Stream (TS, TP, TRP, M2T, M2TS, MTS)

DVD VOB, IFO, ISO

AVI (XviD, DivX), ASF, WMV

Matroska (MKV)

MOV (H.264), MP4, RMP4

Supported Video Codecs

XviD (SD/HD)

MPEG-1

MPEG-2 (MP@HL)

MPEG-4.2 (ASP@L5, 720p, 1-point GMC)

WMV9 (MP@HL)

H.264 (BP@L3, MP@L4.0, HP@L4.0, HP@L4.1)

VC-1 (MP@HL, AP@L3)

Subtitle formats supported

SRT, SMI, SUB, SSA

Supported Audio Formats

AAC, M4A

MPEG audio (MP1, MP2, MP3, MPA)

WAV

WMA, WMA Pro

FLAC

OGG

AC3


Audio Pass Through

DTS, AC3, DTS-HD MA, DTS-HD HR, Dolby True HD, Dolby Digital Plus

Supported Image Formats


Web Service

Video : YouTube, Metacafe. Veoh, Videocast, DLTV, Cranky Geeks, Bliptv, PodfinderUK, Vuze, Break Podcast
Audio : Live365 Radio, iPodcast, Radiobox, ABC News, BBC Podcast, CNN News
Photo : Flickr, Picasaweb
RSS feed : Bloglines, Yahoo! Weather, Yahoo Traffic Alerts, Traffic Condition, Cinecast, Yahoo! News, MSNBC News.
Internet Radio : Shoutcast
1x HDX 1000 Media Player (HDD not included)
1x 100~240V Power Adapter and Power Cord
1x HDMI Cable
1x Remote Control (2x "AAA" batteries included)
1x USB Slave Cable
1x Printed User Manual