Radio-Tone Simplex repeater controller ( Plus Version )
Extend the record time to 120 second
Excellent sound quality compare the old version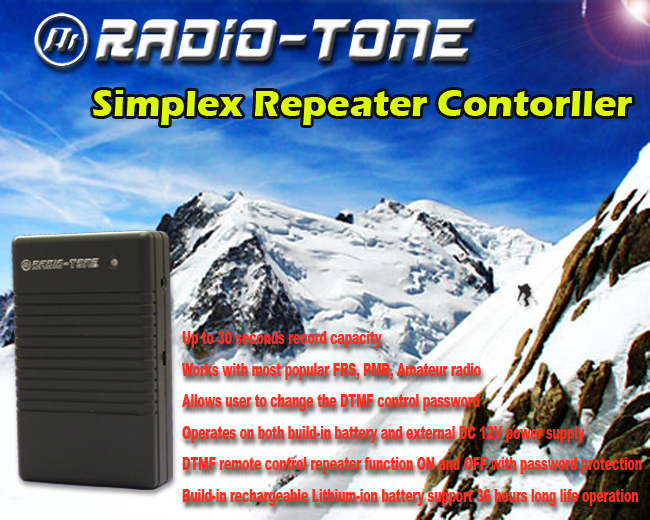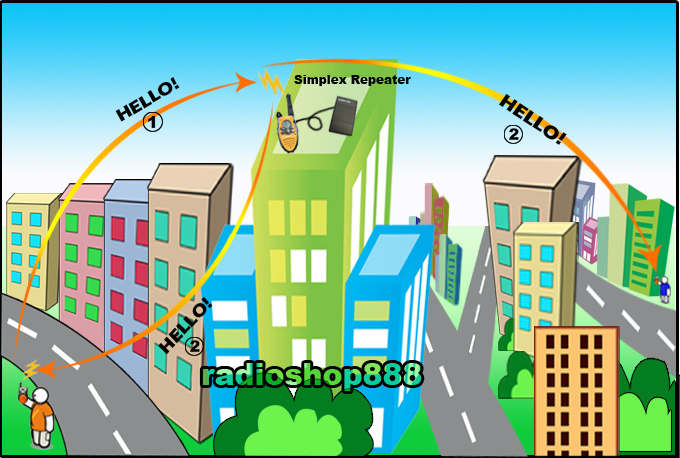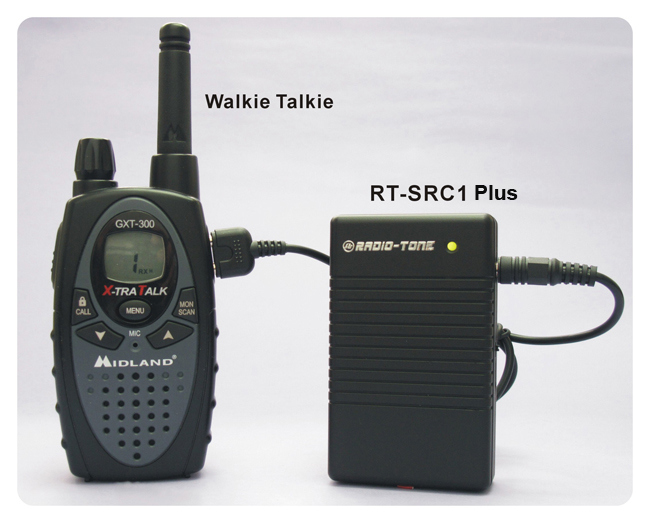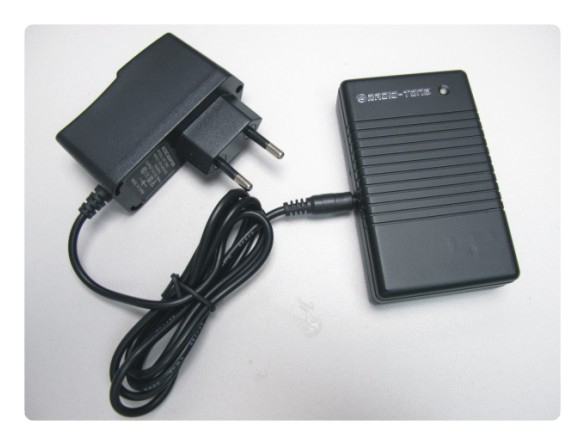 Include DC12V Charger ( 100-240V )
The RT-SRC1+ is a state-of-the-art simplex repeater controller. It is employed advanced digital voice recording and processing technology to record the received signal (up to 120 seconds), and retransmit it on a same frequency channel. It is an easy of operation, cost effective and highly flexible platform for extending communication range by converting conventional two-way radio into a simplex repeater system.
DTMF remote repeater ON/OFF control function with password protection is available in the RT-SRC1. User can control the repeater ON or OFF remotely by DTMF command.
The key features of RT-SRC1 plus :
Up to 120 seconds record capacity
 
Works with most popular FRS, PMR, Amateur radios
 
Allows user to change the DTMF remote control password
 
Operates on both build-in battery and external DC 12V power supply
 
DTMF remote control repeater function ON and OFF with password protection
 
Build-in rechargeable battery support 36 hours long life operation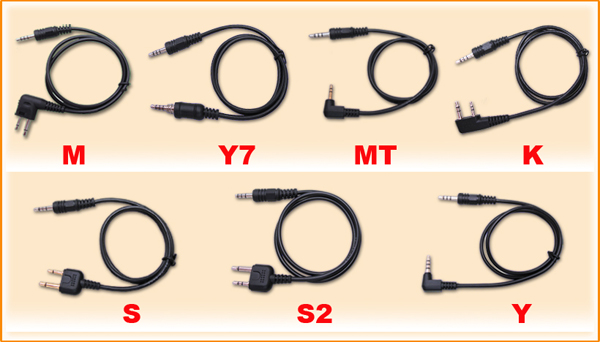 Please select which type cable you want on option
You also write massage on paypal payment what type cable you want .