Are you looking for 3D Active Shutter Glasses compatible with your 3D TV?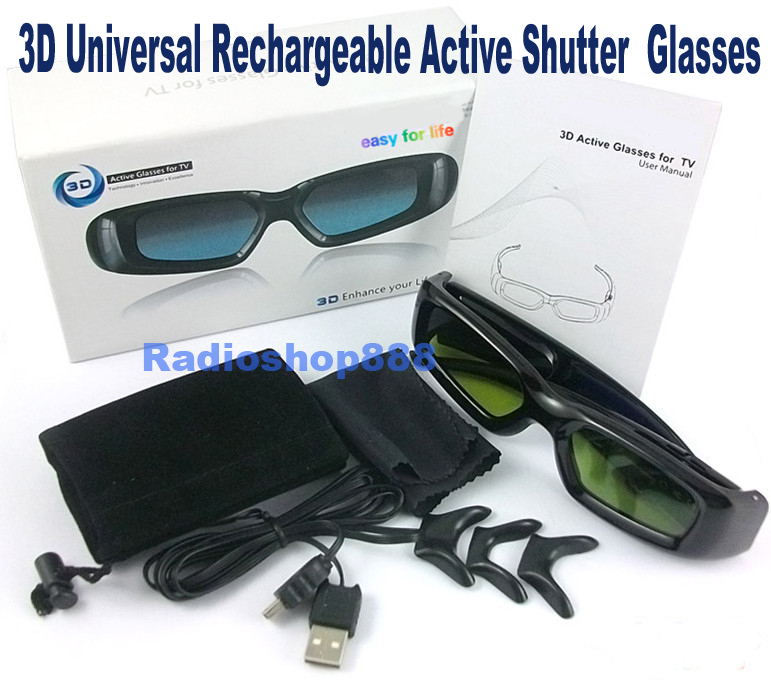 This is The ONE : 3D Universal Rechargeable Active Shutter Glasses for :
Panasonic / Sony / Samsung / LG / Toshiba / Sharp 3D TV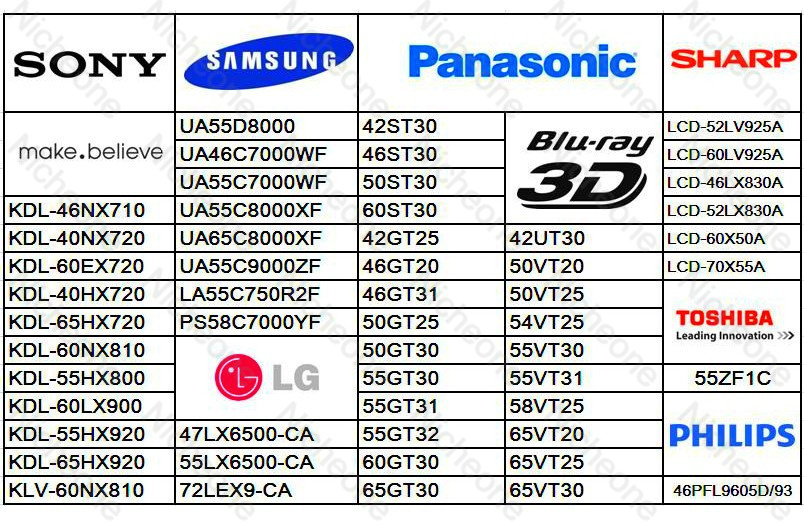 Brand New in Box, Plenty in Stock
Description:
The 3D Glasses is a well-known online brand specialized on 3D
Rechargeable Active Shutter Glasses and other
Home Audio/Video products.
Specifications:
The principle of operation:
When you put them on and look at the screen, the technology first blocks the left and then the right lens. It happens faster than the blink of an eye – so your eye won't notice it. High permeability rate to ensure perfect smooth quality, millisecond respond time are unlike to cause eye fatigue.
Thoughtful service:
They are well constructed and have the three adjustable nose pieces that help with the fit on various size faces. Besides, the Lightweight keep for long term use.
Considerable saving:
After syncing them with the TV, they performed absolutely flawlessly! Just feel free and relax sitting on the couch to enjoy the fun of watching. As for considerable saving ,they will automatically turn off if they are not synced with the tv for over 5 minutes.
| | |
| --- | --- |
| 3D Glasses type | Active shutter glasses |
| Synchronous | IR |
| Display compatibility | 3D HDTV, Blu-ray players |
| Frequency | 120HZ |
| Response time | 2.0ms |
| Contrast | 1000:01:00 |
| Transmission | 39±2% |
| Battery Type | 3.7V/100mAh rechargeable lithium-ion |
| Battery life | 50 hours |
| Charge time | 3 hours |
| Dimension | 170 × 40 × 165 mm |
| Net Weight | 55g |
| Environment temperature | 5 °C - 35 °C |
| Relative Humidity | 20% - 80% |
| Atmospheric pressure | 86 kPa - 106 kPa |
| Color | Black |